Sustainability and values
Our company values are the guiding principles that we have defined together with our staff. Our values accompany us in our daily work and help us to achieve our common goal of providing pet people with both easy and responsible choices for the well-being of their animal friends.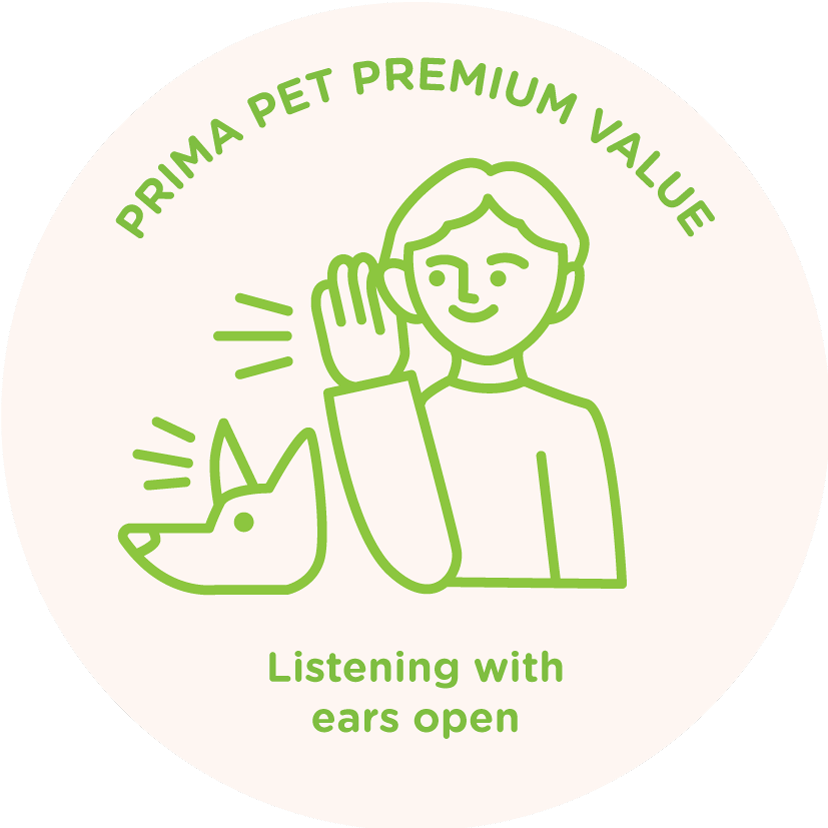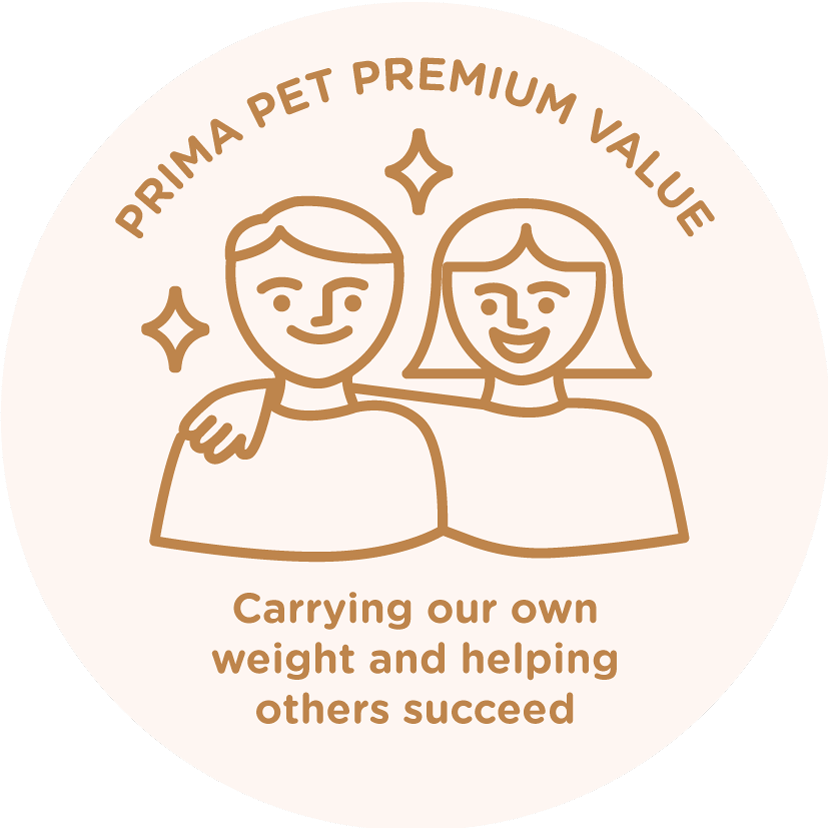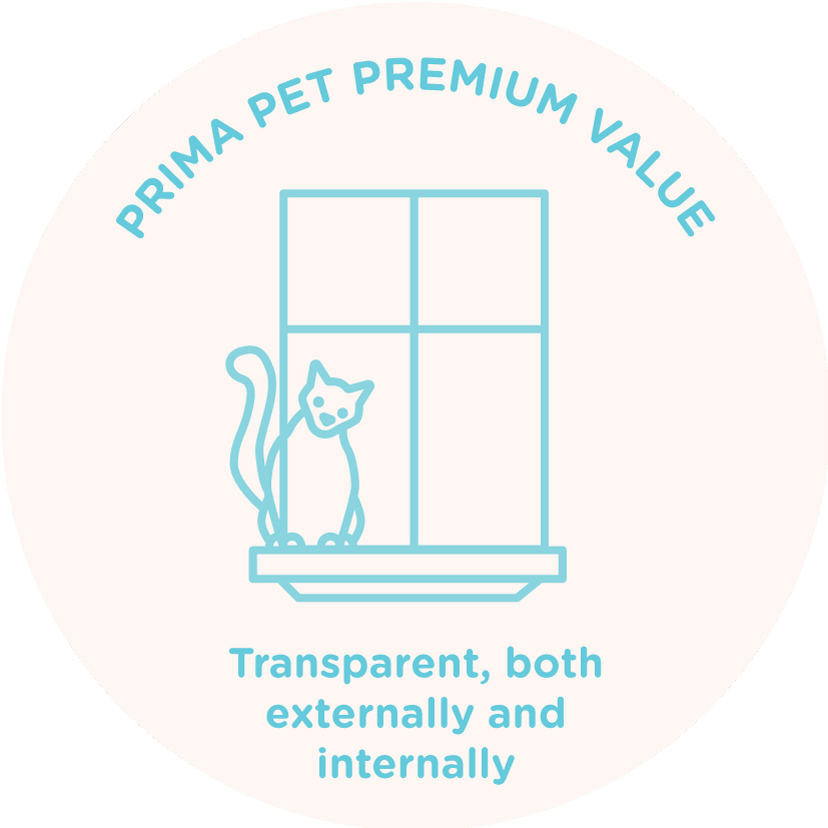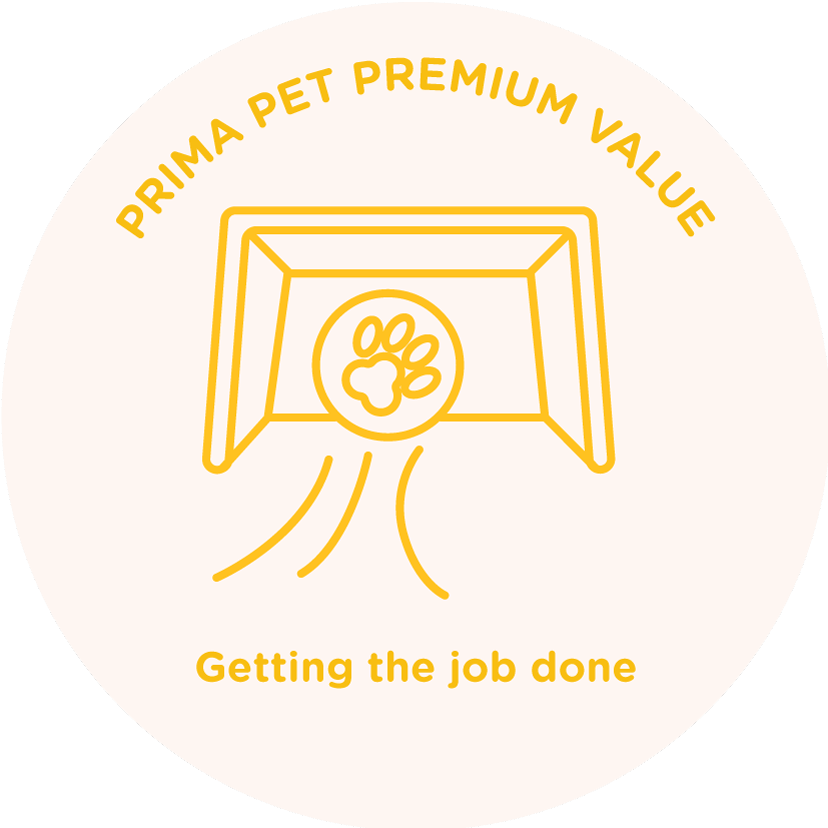 Quality food is every pet's right
Every year we donate thousands of kilos of dog and cat food and cat litter to animal welfare organisations both in Finland and abroad. For example, in 2021 we donated around 5,000 kilos of Hau-Hau Champion dog food to charity and homeless dogs received over 1,300 kilos of PrimaDog dog food.
PrimaCat has been cooperating with Pirkanmaa Animal Welfare Association PESU ry for more than 10 years. In 2021, PESU ry and the animal protection association Onnentassut received most of our donation of approximately 10,000 kilos of cat food and litter.
We donate products that cannot be sold due to cosmetic packaging damage to animal welfare organisations in the area, and have also helped pets and their owners who have been affected by the war in Ukraine.
We also support local hobby clubs and pet events with a fair pawshake.
This is how much we donated to charity in 2022.
Green choices
We are continuously searching for new ways to minimize production emissions and reduce environmental loads.
VAFO Group has published a sustainability commitment, which aims at continuous reduction of carbon dioxide emissions, increasing recyclable packaging materials, investing in renewable energy resources and sustainable ingredients, and in addition supporting the environmental liability of our personnel.
Climate compensation
We compensate the carbon footprint of the Hau-Hau Champion dry food production chain by participating in climate protection projects.
Mono-material in packaging
Hau-Hau Champion dry food packaging is made of fully recyclable plastic, so called mono-material. It can be either reused or utilized as an energy source.
Side stream utilization
We utilize the side streams of human food production.
Low logistic emissions
We source the ingredients for our pet food as close to the factory as possible, in order to reduce transportation emissions. As an example: the Nokia dry food factory will receive ingredients mainly from Finland and other Nordic countries.
Sustainable solutions
During the design process of the new dry food factory, we have considered the possibility of utilizing solar power and also reclaiming and reusing waste heat. We aim to minimize raw material waste, and what is left we recycle with local partners.
Hau-Hau Champion, PrimaCat and PrimaDog products have full satisfaction guarantee. If you are not happy with the product, we will reimburse it.